A skin treatment is specific to your skin, designed specifically for them by an expert esthetician and the results are unequaled.We start with analysis of your skin in depth and design a treatment that's different every single time because your skin is different every time you come in. You should receive a Dermalogica skin treatment about every 4-6 weeks. You're going to see your skin glowing, more luminous, and hydrated.

The Quickie Facial
Does your skin need a quick pick me up? Not sure what to do about your ongoing skin concerns? The Quickie Facial is a mini run through where you can talk to an esthetician about your skin goals and get fresh fast with a quick facial and skin care advice. No need to get changed for this mini facial either! Relax in our spa beds fully clothed for a fast and convenient in and out service.
$30 30min

Pro Skin 30 $55 30min
Pro Skin 30 with Peel upgrade $90 Choose from the Advanced Renewal Peel or Power Clear Peel
A high impact treatment customized to target your main skin concern in under 30 minutes.
Pro Skin 60 $100 60min
Pro Skin 60 with Peel upgrade $145 Choose from the Advanced Renewal Peel or Power Clear Peel
A personalized, full skin care solution covering all the essentials, customized to target your main skin concerns in 60 minutes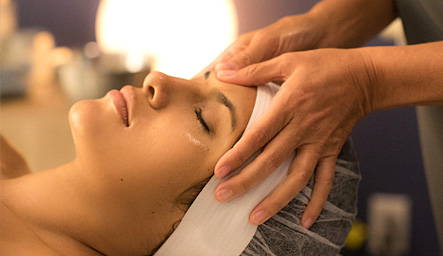 Advanced Renewal Peel

A 30% Glycolic Peel that resurfaces the skin to help minimize the appearance of fine lines & wrinkles
Power Clear Peel
A multi acid complex targeting blemishes and the reduction of post inflammatory hyperpigmentation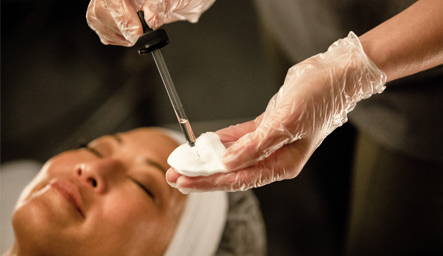 ADD IonActive $25
Get rapid, visible results from this personalized, bio charged treatment. Highly active, concentrated ingredients partnered with thermal activity, to combat aging skin, uneven skin tone, dehydration, and acne.
ADD Stress Positive Eyelift $15
Instantly lift, brighten and de-puff the delicate eye area