LED Light Therapy
We just got the coolest new thing on out shelves this month! The perfect Christmas gift for that person who has everything. And those skin care junkies? They will love it! This will make their skin dreams come true! I am talking about the Relaxus Beauty LED Light Therapy Shield! Let's chat a little bit about why it's so amazing!
LED light therapy is a non-invasive skin treatment that can help several skin conditions. LED stands for light-emitting diode. They have been used for years but more recently have become very popular for many skin treatments. LED lights have different wave lengths depending on color and the waves penetrate the skin at different layers. Per Medical News Today, in the past Navy SEAL's used to use LED light therapy to heal their wounds. LED light therapy is also used by astronauts to help speed up tissue healing and repair. It does not have UV rays. UV rays can be harmful to the skin. It also does not cause burns and is safe for all skin types.
This new mask has 3 options for LED light color: Red, Blue and Orange!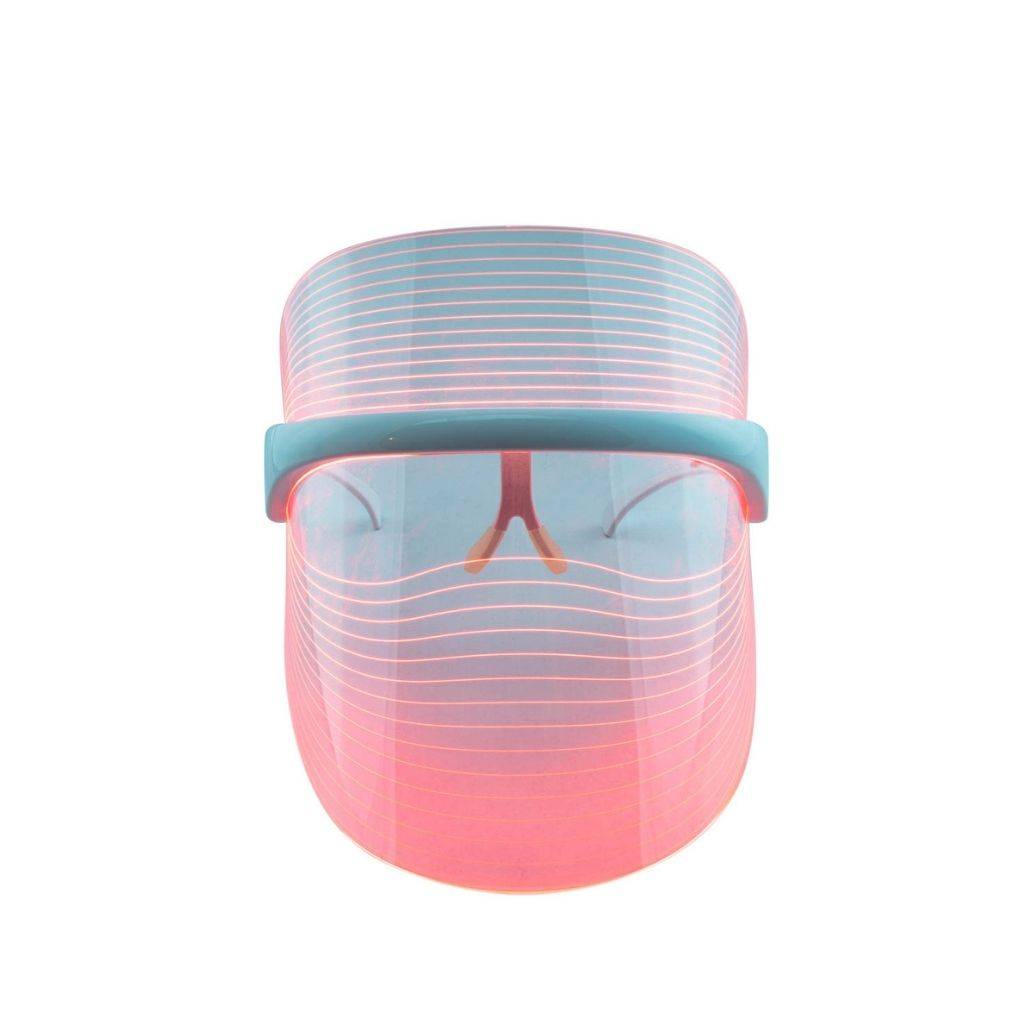 KEY BENEFITS:
- Reduces Fine lines
- Reduces Wrinkles
- Eliminates Redness
- Reduces Inflammation
- Stimulates skins natural rejuvenation process
- Stimulates collagen production
Red LED light therapy has many benefits to the skin. It triggers your fibroblasts to produce collagen which helps maintain youthful, bouncy skin but also can help the skin recover when it is harmed. Your mitochondria also use the light to make energy. Red LED light also plays a key role in helping reduce inflammation and redness in the skin. It uses low levels of heat so it won't burn the skin. It also promotes the natural production of Vitamin D!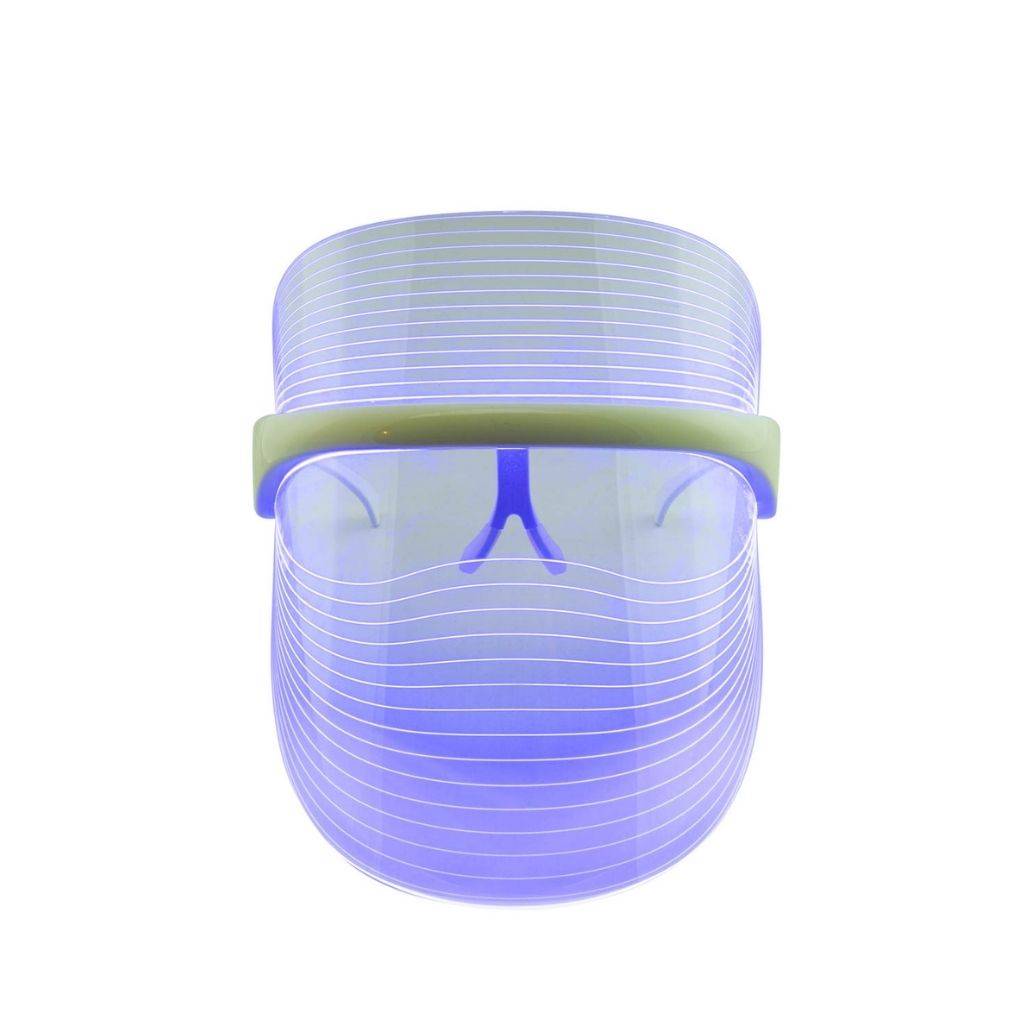 KEY BENEFITS:
- Target Acne
- Eliminate Breakouts
- Reduce Post Acne Scarring
- Anti-inflammatory
Blue LED light specifically targets the sebaceous glands. Your sebaceous glands release sebum (oil). If you have over active sebaceous glands, it can cause acne and breakouts. Studies show that blue LED light targets oil glands and helps reduce the production of oil and makes the glands less active. It also targets p. acne bacteria.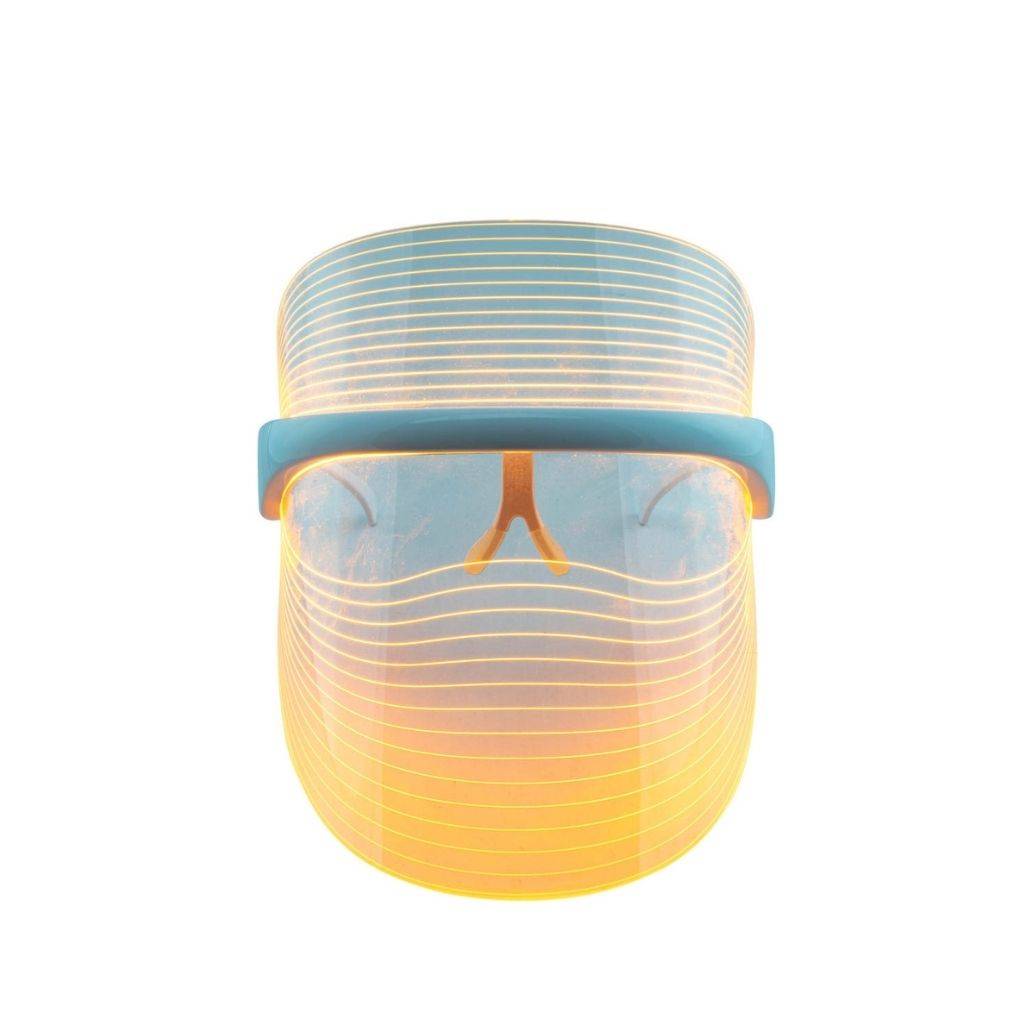 KEY BENEFITS:
- Calms
- Soothes
- Boosts collagen production
- Targets Rosacea
- Reduces Redness
Orange, or Amber, light therapy is typically known as the LED light therapy that is ideal for someone with sensitive skin because it doesn't penetrate very far into the skin. It is calming and soothing to the skin. It has been used to treat a variety of skin concerns but orange lights also revitalizes your skin and makes it glow. It is helpful for sun damage and pigmentation as well.
> If someone is suffering with acne it would be great for them to use red and blue light. Blue light will help with the oil production by targeting the sebaceous glands. The red light used alongside the Blue will help with inflammation and redness that comes with acne and breakouts.
> Stay consistent! LED light therapy only works if you do. You heard me, it's a slow burn (pardon the pun). You will need to commit to multiple sessions to really notice a difference in your skin. We offer treatments in spa but we are so excited about this mask so you can keep up with treatments at home!
> LED light therapy can be done on other areas of your body besides your face to help stimulate collagen and elastin. It can also help reduce scarring and hyperpigmentation. Using it on your neck and chest will help firm aging skin in those stubborn areas.