Your New Skincare Staple
Exciting news from Aveda! The botanical kinetics hydrating water gel cream is going to be your new skincare staple. Keep reading to figure out why!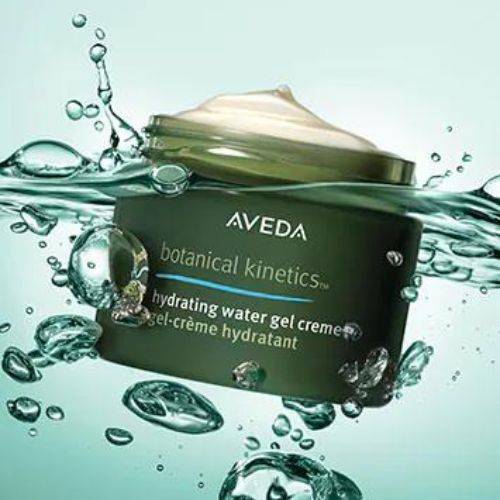 Okay guys so some big time exciting news. Aveda has launched a new moisturizer that encompasses everything a water gel should. These types of "gel moisturizers" are becoming more and more popular and it's no surprise why. There are so many wonderful things about these types of products, they hydrate and leave a silky smooth feeling on the skin. What I love is that you can also use these types of moisturizers as almost a serum for the skin and you can apply another moisturizer on top.
- 97% naturally derived
- vegan formula
- delivers 24 hour hydration
- minimizes appearance of lunes
- plumps skin and sooths skin
Clinical Results from the first use**:
•100% of panelists demonstrated an improvement in instant and all-day moisture
•100% of panelists demonstrated an improvement in instant radiance
•100% of panelists demonstrated an improvement in skin's barrier strength after just 4 hours
** Clinical testing on 20 women after using the product once.
The science of the ingredients!
There are so many powerhouse ingredients in this product that hydrate the skin but in turn calm and sooth the skin as well. This product will restore the radiance in your skin with ingredients like mineral-rich sea water, hyaluronic acid, centella asiatica extract and different plant and flower extracts.
Mineral rich sea water
- There are amino acids, sea minerals and algae found in sea water that help maintain the skins natural barrier and help protect it from water loss. It also helps calm irritation, reduce inflammation and promotes overall healthy skin.
Hyaluronic acid
- This ingredient is not a secret to us but it always deserves some spot light! This ingredient visibly plumps and hydrates the skin. It is a humectant that holds 1000x its weight and water and delivers it to the skin. This also gives this product a smooth and silky finish.
Centella Asiatica extract
- Whats that? Well this is an extract that comes from the leaves of Centella Asiatica which is a perennial more commonly known as Indian Pennywort. This ingredient is shown to increase collagen synthesis but also helps calm, sooth and reduce the look of redness.